What Is True to Size in Shoes?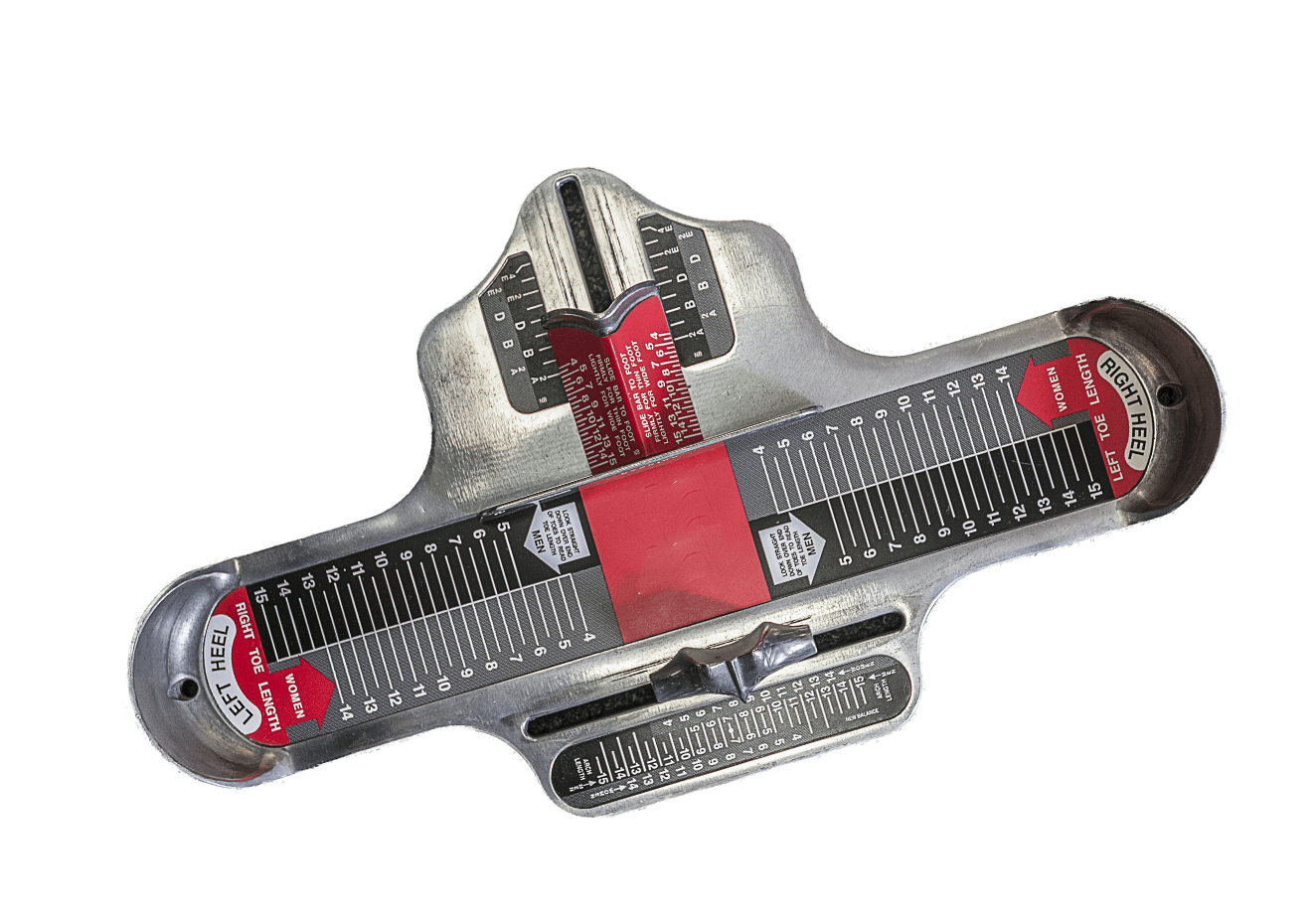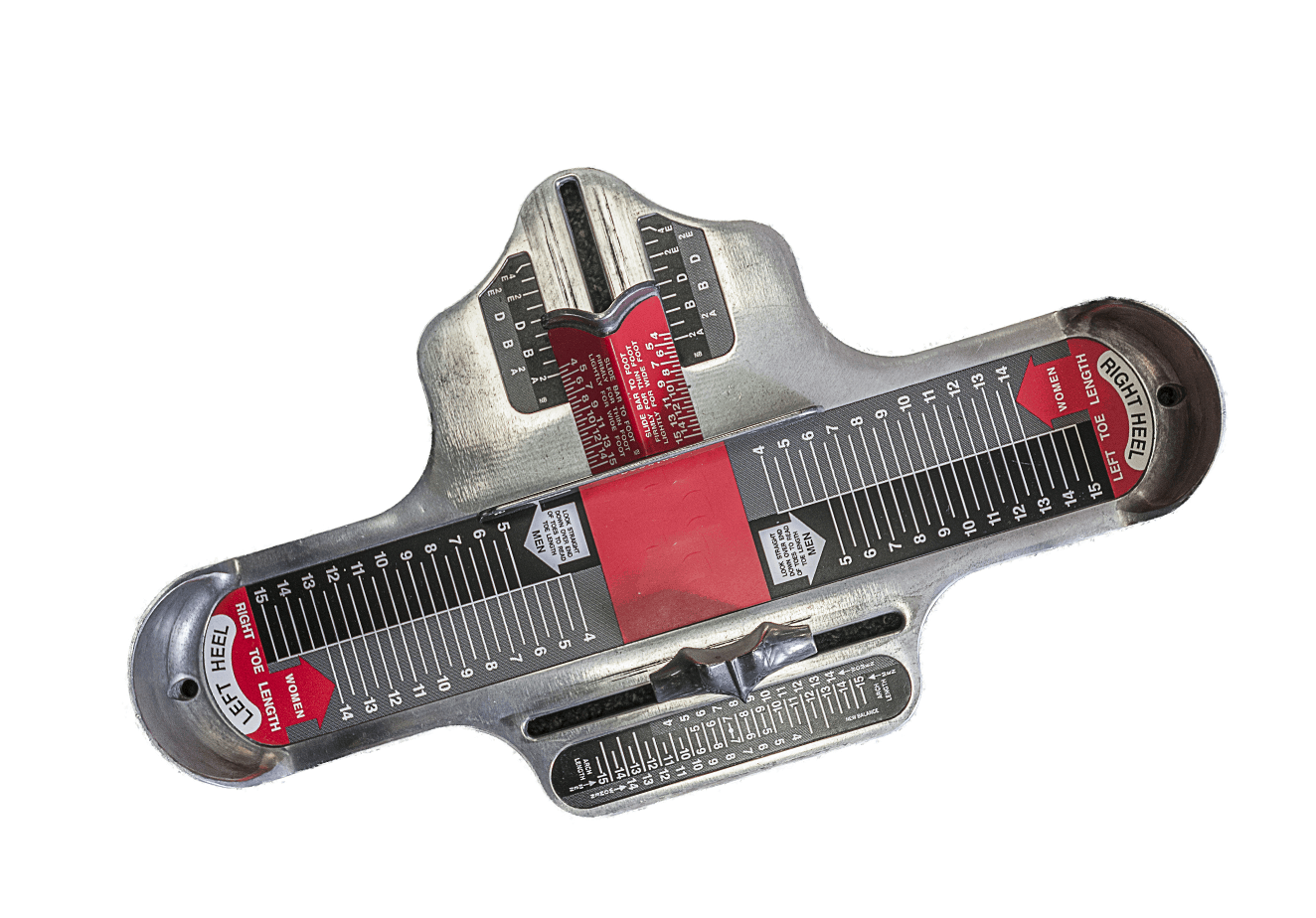 True to size means when the shoe size is true compared to the Brannock device for shoe measurement. The Brannock device is the standard of measurement for shoes, and you'll agree with us that without a standard, nothing is "true."
One of the significant challenges that online shoe shoppers face is finding the right shoe that fits. If you read customer reviews and feedback, you must have come across people mentioning that a shoe is "not true to size" or "half-size up/down." We have seen people complain about how big a shoe is compared to their size, and another complain it's more petite or too tight. 
You'll probably think you know your shoe size until you discover that your feet fit into different sizes of different shoe brands or styles, and you get confused. A size nine brand A shoe may be half-size up, 9.5 of Brand B and half-size down, 8.5 of another brand. And now you probably wonder why? The reason is that some shoe manufacturers run large or run small based on their target market. To get the right fit, You need to understand how your favorite brands determine their shoe sizes. That said, the question is, what is the true size?
It is crucial to know your actual size in shoes. Luckily for anyone reading this, we'll discuss it. Continue reading to learn more about true size in shoes.
What Is Brannock Device?
The Brannock device, invented by Charles F. Brannock, is a standard measuring instrument that measures a person's shoe size. The first version came in 1925, with the improved model made in 1927.
Before World War I, every shoe pair was explicitly created for a specific foot, and there was no standard for shoe size. However, the need to develop a standard shoe measure grew after World War 1. At first, shoe stores started measuring using a chunk of wood with different outlines. It led Charles F. Brannock to develop the Brannock measuring device, which has become the industry standard for measurement. 
The Brannock device measures the length, width, and arch length of the human foot's left and right. The adjustable device is turned 180 degrees to measure the second foot. Sizes on the device run from 1-13 and width, AAA to EEE.
Benefits of the Brannock device
As a shoe entrepreneur's son, Brannock intended to help his father's business by making the device to measure shoe sizes. It was an idea to save his father from guessing the customer's shoe sizes. The idea worked, and many other salespeople benefited from it.
However, in this time of online shopping, it is a guide to finding the perfect fit. It also helps modern shoe manufacturers to use a standard measurement for shoes.
Problem of the Brannock device
So, if there is a standard, why do I have to size down/up? Reasonably, a size 9 of Nike should be the same as size 9 of another brand.
But you'll agree with us that everyone's feet are different. Some persons have a big toe, wider feet, and some higher feet—but the Brannock device only measures length, width, and arch length. But shoe brands make different last, to accommodate different foot shapes.
How Do You Find Your True Size in Shoes?
If you go to a store to order a shoe, the first question you'd ask yourself is what my shoe size is. As simple as this question looks, many people don't know their exact shoe size. Many brands run down/up, making it difficult for people to choose a particular size to be the correct size. Knowing your true size in a shoe is not a daunting thing; all you need the right tool and knowledge.
How To Determine Your True Size Using A Brannock Device
Brannock device, being the industry standard, is still the best method to determine your actual shoe size. It measures your foot's length, width, and arch length like we have mentioned before.
1.Prepare the Brannock Device
First, you'll need to set all the sliders to the most extended position to accommodate your leg. Put the arch length slider in place, closer to your heel. Determine the left and right sides by checking the device.
2. Position the Foot
Place your foot, with socks on, on the device with your heel touching the back of the heel cup. Please do this while standing to allow your weight to settle evenly on the device for an accurate result. 
3. Heel-To-Toe Length
Ensure that your toes stay flat on the base of the device. Your shoe size is the length of our longest toe to the horizontal sizing lines. However, if your foot falls in between two horizontal lines, you should order the larger size.
4. Foot Width measurement
Now you know what your actual size is, it is time to determine your foot width. Determine your foot width by adjusting the width slider firmly against the outside edge of your foot. Check the shoe size on the adjustable width bar and view the shoe size's width measurement indicated. The width is measured as 3A, 2A, A, B, C, D, E.
5. Arch Length Measurement
It is vital to check your arch length measurement to avoid unnecessary pains when you wear your shoe. Put your thumb on the foot's ball joint and slide the pointer forward so the pointer's inside curve suits the ball joint of the foot. Your arch length is the number the pointer is on.
After taking your measurement for the first foot, repeat the process for the other foot.